90-Day Marketing Planner
Ready-To-Publish With Re-Brandable Rights
50% Off Today Only
No Code Necessary
How to do you achieve your big yearly goals? By chunking them down and one of the best ways to do that is to focus on 90-days at a time. 90 days is long enough to work on projects and short enough that you can see the end of the tunnel.
Introducing The 90-Day Marketing Planner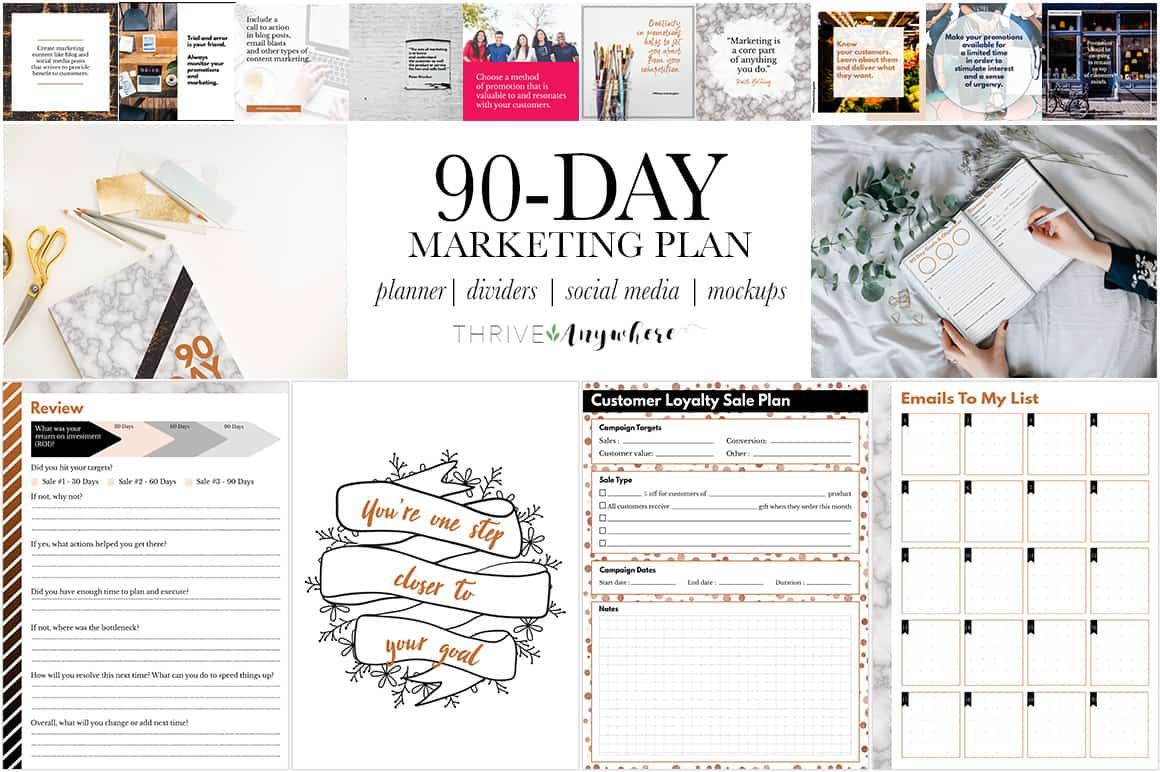 The 90-day Marketing Planner is designed to help your clients and students craft a 90-day sales and promotion plan to sell their products and services. The planner features one promotion type each month to help them overcome analysis paralysis and start selling. Using this planner, all they have to do is answer questions what type of sales promotion to run. The supporting pages will then guide them through core ideas what they need to take action on with plenty of space for notes.
THAT'S NOT ALL! ALSO INCLUDED
Re-Brandable Rights
It's true! With this bundle, you get the rights to private label the journal. This means you can sell it on your own site and you get to keep all the money. More important, this can happen as early as tonight. Here's a quick run down of what else you can do.
Give it away as a lead magnet in PDF or JPG format.

Sell as your own product on your own website in PDF or JPG format.

Put your name on the product.
As If That's Not Enough, We're Not Done Yet
To help you sell your brand new planner, we're going to help you. We've re-worked the planner into 4 different sizes most common in the planner world - US Letter, Half size, A4 and A5.
You'll get 5 additional divider pages complete with motivational text to help sweeten the pot for your customer so this will be a no-brainer purchase for them.
You get marketing materials to help you promote your planner. You'll find 3 carefully created mockup images so your planners look and become real in your customer's eyes. On top of that, you'll get 10 social media images. Finally, we also worked up 30 social media posts enough to fill your calendar for weeks.
No spending hours or days writing your own posts, or making graphics. All you need to do is schedule the posts and let them run on auto-pilot.
Here's A Preview...
Re-Cap What You Will Receive
20 Planner Pages

(In Letter, Half size, A4, A5. JPG, PDF, PPTX and AI)

5 Divider Pages

(In Letter, Half size, A4, A5. JPG, PDF, PPTX and AI)