Uncover Your Purpose
Digital Journal For Personal Use
People have been asking themselves the question "What's my purpose" since time immemorial. It's perhaps one of the hardest questions to answer but it doesn't have to be. What if all it takes is answering three simple questions not once, not twice but repeatedly until you uncover your true purpose?
Introducing The Uncover Your Purpose Journal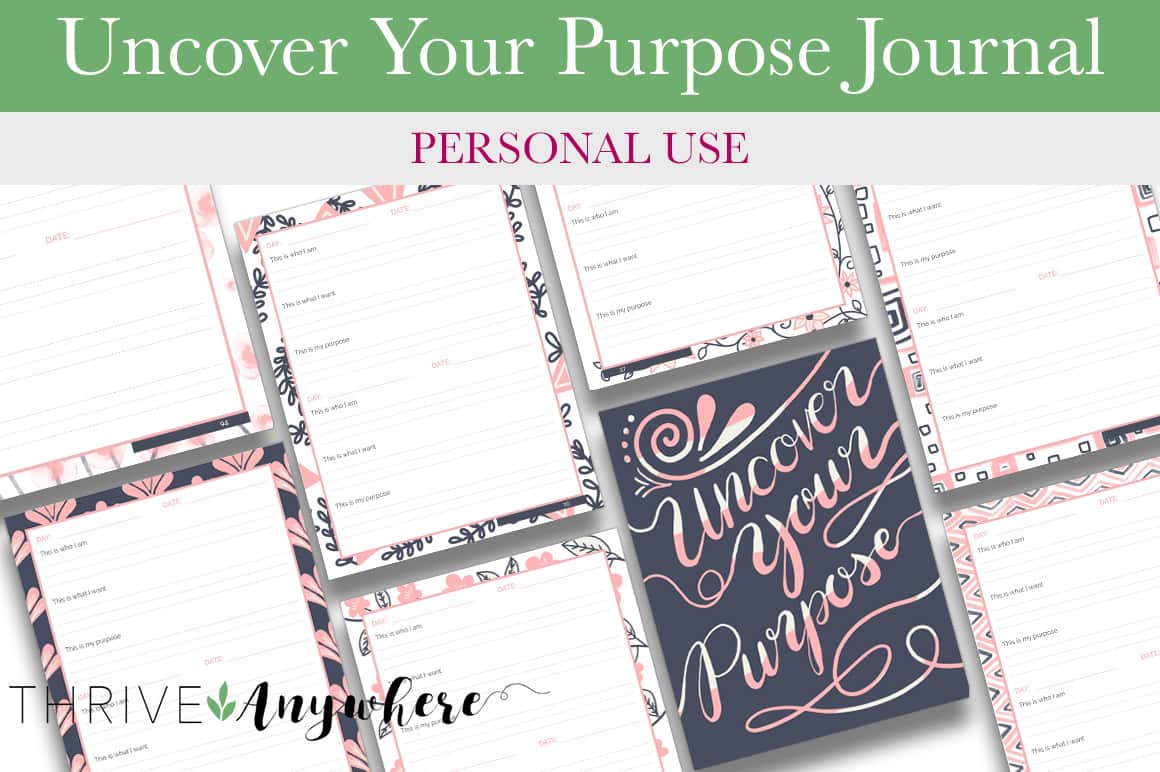 Simply answer three short questions. Jot down whatever comes to mind in response to those questions. Answer in as many different ways as you can.
Repeat the process several times in one sitting, or over several days.  Repeat them whenever you need clarity. Or re-visit the questions every quarter of the year.
Doing this will ultimately give a clearer picture of yourself and your purpose. Be warned! This is also a powerful tool to quickly expose any negative thoughts that you may be telling yourself. Be prepared for surprising discoveries that can help you change your self-image and figure out your purpose.
As If That's Not Enough, We're Not Done Yet
You will receive the journal in 4 popular sizes. US Letter, Half size, A4 and A5.
You'll also get get 5 coloring-friendly divider pages complete with motivational text. Here are some ideas how you can use them.
Color them in to relax your mind.
Print and slip them into your favorite planner.
Print, color, and frame them as gifts.
Print, color and use them for wall decor in your home.
Here's A Preview...
Re-Cap What You Will Receive
96 Journal Pages

(In Letter, Half size, A4, A5)
5 Divider Pages

(In Letter, Half size, A4, A5)