Ready-To-Publish Workbook With Re-Brandable Rights
Content. It's what makes the Internet but so many of your clients get stuck figuring out what to say, what type of content to create and how to create content that attracts and sells instead of giving away the farm.
They want (and need) a straightforward plan they can follow, coupled with your coaching to start working towards massive results tonight. You want to help them, but are smart enough to know that your talents are best used doing the coaching part. Not creating workbooks.
What if you could download a, professionally designed workbook template, without learning how to become a designer yourself? You've come to the right page.
Introducing The Content Marketing Plan Workbook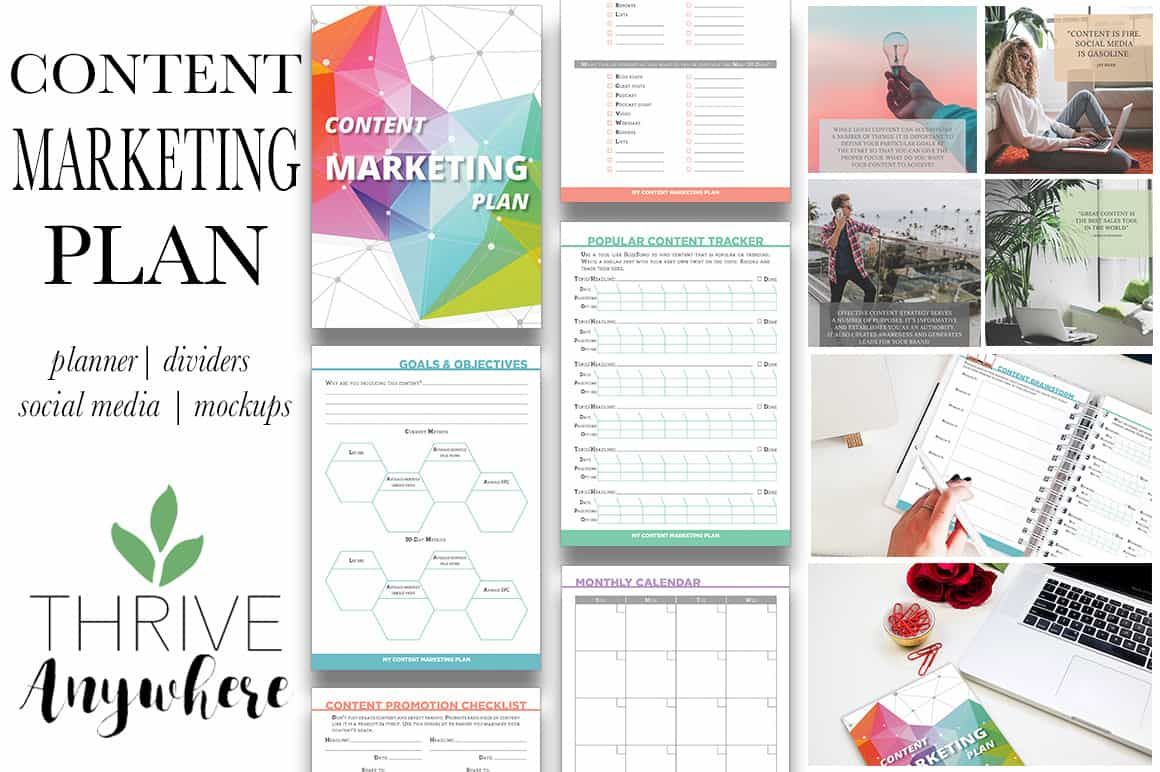 This high-quality workbook is created from real-life experience of long-time digital marketers. Through these pages, you will help your clients develop their content marketing goals, come up with endless topics, re-use their content, squeeze out as much as they can from their existing content, promote their content and so much more.
All you need to do is grab this pack, download, brand it and teach. No fuss, no burnout.
Watch This Flip-Through For A Closer Look
Only $39 for a limited time
With extended license. Prices can change any time. Get it now while you can.
Here's A Quick Preview Of The Pages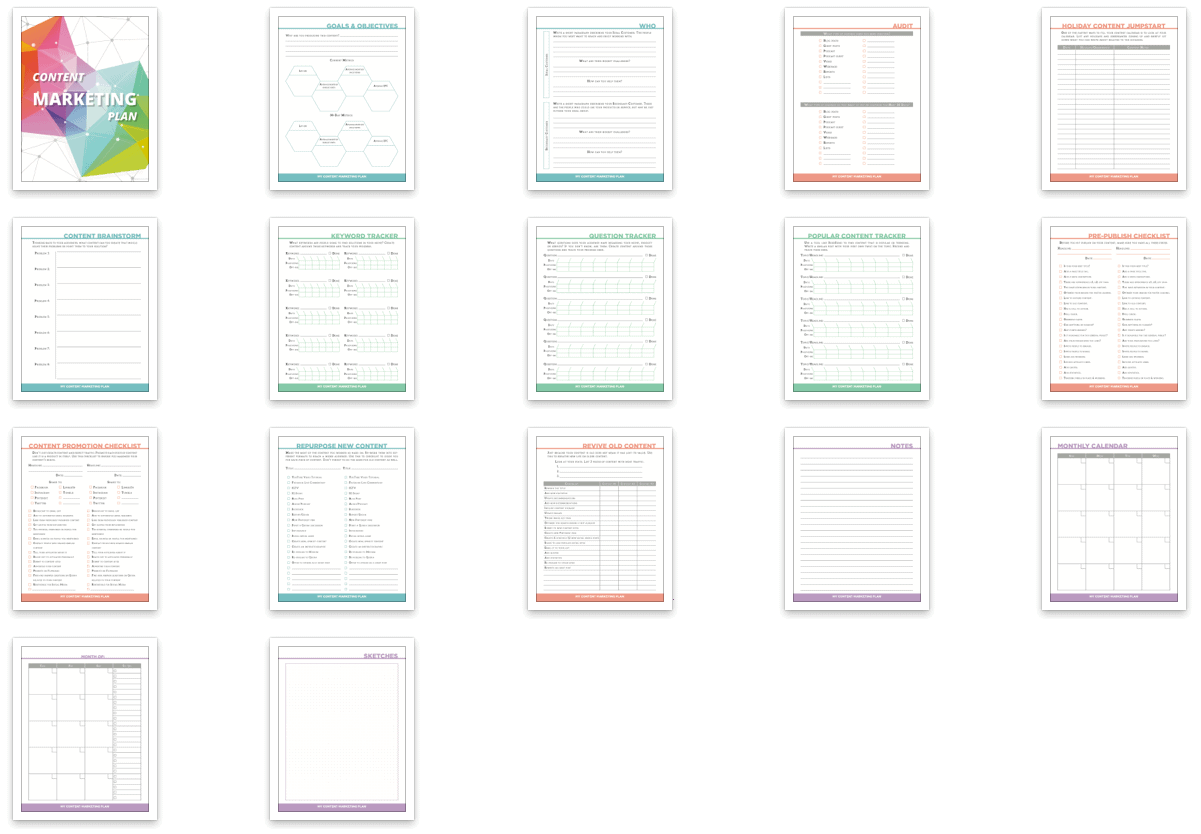 This Would Cost You Valuable Hours To Create Yourself
But today, you get it for...
THAT'S NOT ALL! ALSO INCLUDED
Re-Brandable Rights
It's true! You get rights to private label this book. This means you can sell it on your own site and you get to keep all the money. More important, this can happen as early as tonight. Here's a quick run down of what else you can do.
Give it away as a lead magnet in PDF or JPG format.

Sell as your own product on your own website in PDF or JPG format.

Put your name on the product.
Can I Edit This?
Absolutely. You can use Adobe InDesign or PowerPoint to edit the planner and divider pages. For social media images, you'll need a program that can open PhotoShop files and you'll use Microsoft Word to open and edit social media texts.
You Don't Have To Waste Countless Hours
or the frustrations that come along with outsourcing. Download it today.
As If That's Not Enough, We're Not Done Yet
To help you sell your brand new tracker, we're going to help you. We've re-worked the tracker into 4 different sizes most common in the planner world - US Letter, 6X9, A4 and A5.
You'll get 5 additional divider pages complete with motivational text to help sweeten the pot for your customer so this will be a no-brainer purchase for them.
You get marketing materials to help you promote your tracker. You'll find 3 professionally created mockup images so your tracker look and become real in your customer's eyes. On top of that, you'll get 10 social media images. Finally, we also worked up 30 social media posts enough to fill your calendar for weeks.
No spending hours or days writing your own posts, or making graphics. All you need to do is schedule the posts and let them run on auto-pilot.
Here's A Preview...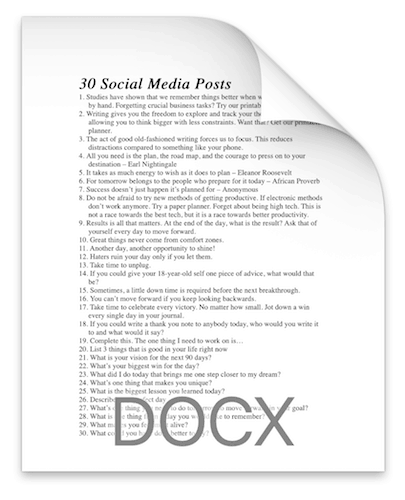 Take Advantage of This Offer Now
You cannot hire anyone to do designs like this for this price.
Re-Cap What You Will Receive
Professionally Designed Journal Pages

(In Letter, 6X9, A4, A5. JPG, PDF, PPTX and INDD)
5 Divider Pages

(In Letter, Half size, A4, A5. JPG, PDF, PPTX and INDD)
Best Price In Effect
Place your order now while everything is in front of you.