Sleep Journal
Ready-To-Publish Journal With Re-Brandable Rights
Sleep. Getting more of it is among the top 10 goals people want to attain every year. No surprises there. Sleep deprivation has direct impact on our focus, mental health, weight and overall health. As a coach, you know this. You need effective tools to guide your clients towards healthy sleep habits.
Introducing The Sleep Journal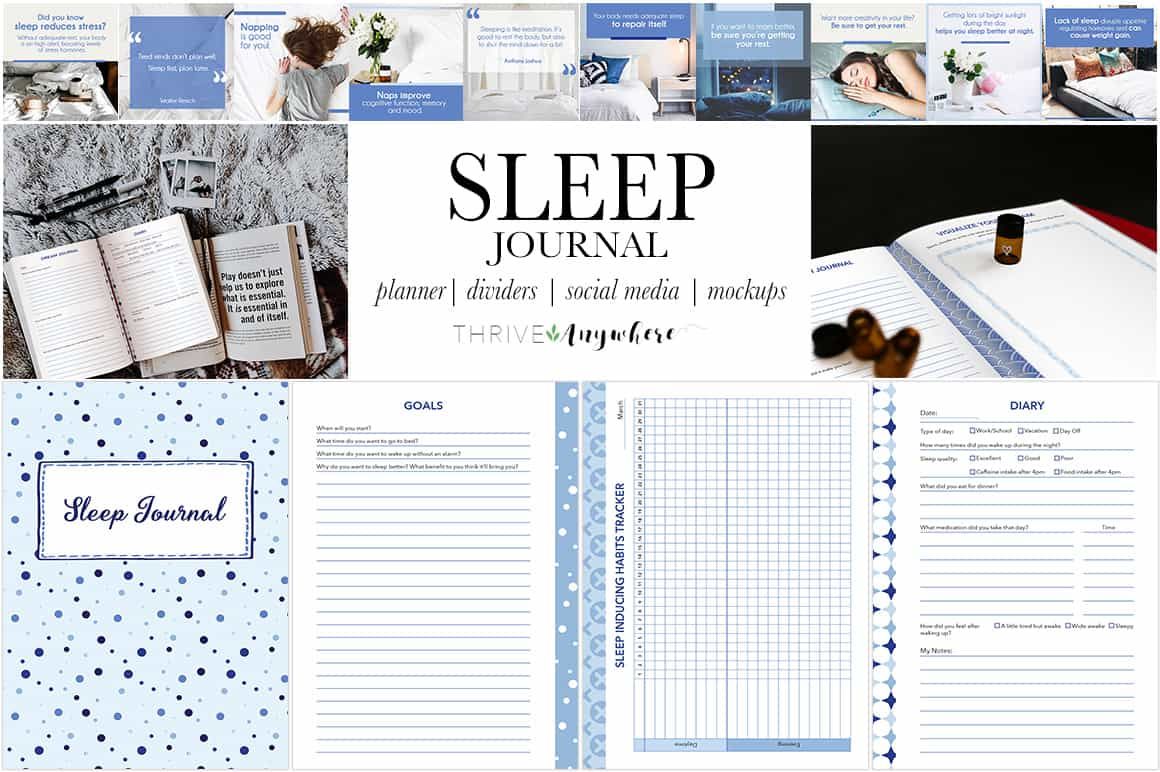 With this journal, your clients can track their sleep hours to surface  patterns. They'll develop habits that set themselves up for a good night's rest and so much more.
THAT'S NOT ALL! ALSO INCLUDED
Re-Brandable Rights
It's true! Choose the extended version, to get the rights to private label the journal. This means you can sell it on your own site and you get to keep all the money. More important, this can happen as early as tonight. Here's a quick run down of what else you can do.
Give it away as a lead magnet in PDF or JPG format.

Sell as your own product on your own website in PDF or JPG format.

Put your name on the product.
As If That's Not Enough, We're Not Done Yet
To help you sell your brand new planner, we're going to help you. We've re-worked the planner into 4 different sizes most common in the planner world - US Letter, Half size, A4 and A5.
You'll get 5 additional divider pages complete with motivational text to help sweeten the pot for your customer so this will be a no-brainer purchase for them.
You get marketing materials to help you promote your planner. You'll find 3 professionally created mockup images so your planners look and become real in your customer's eyes. On top of that, you'll get 10 social media images. Finally, we also worked up 30 social media posts enough to fill your calendar for weeks.
No spending hours or days writing your own posts, or making graphics. All you need to do is schedule the posts and let them run on auto-pilot.
Here's A Preview...
Re-Cap What You Will Receive
73 Journal Pages

(In Letter, Half size, A4, A5. JPG, PDF, PPTX, EPUB, DOCX and INDD)
5 Divider Pages

(In Letter, Half size, A4, A5. JPG, PDF, PPTX, EPUB, DOCX and INDD)